Remote Properties, Yentna Susitna Drainage Near Skwentna Alaska
Remote Properties Yentna, Susitna Rivers, Vacant Land and Cabins
Remote Properties Yentna and Susitna River Drainages. All properties listed here are listings with Remote Properties Alaska.
10 Acres with cabin, Talachulitna River, Skwentna Alaska
Cabin has been started and very close to being finished. Well built cabin by owner/engineer and contractor brother. All the heavy lifting has been completed. More Details.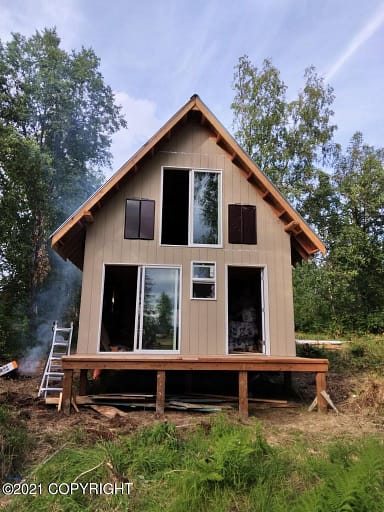 110 Acres Riverfront on the Yentna River
Yentna River Remote Property!! Plus Lancelot Lakefront! Also has a creek along side. Recreation use or build your off grid lifestyle! Neighbor about a mile away has private airstrip for potential access. More Details.